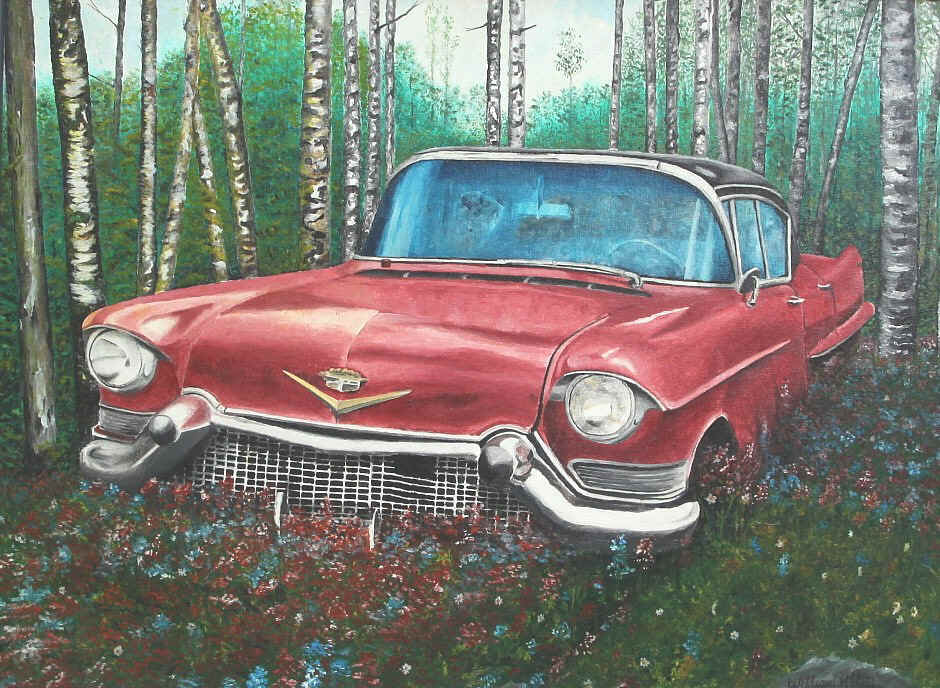 Old Cadillac in Woods
$500.00
24" x 30" Oil and acrylic on canvas board, framed.
Well, here it is...on old and still beautiful car. Where has it been, what journey has she been on? Well, now she sits quietly in the woods with the trees and flowers, waiting for you to find her.

Hannibals Studio uses

for your convenience.
You don't need an account. Pay securely using your credit card.